5 STAR RATED SUPPLIER OF ALUMINIUM WINDOWS IN CAPE TOWN! GET A QUOTATION TODAY!
Get a quotation from the top aluminium window and aluminium door manufacturer in Cape Town. Professional installation service.
HOMES | COMMERCIAL BUILDING | OFFICE INTERIORS
SHOPFRONTS | SLIDING DOORS | BALUSTRADES
PALACE SLIDING DOORS | STACKING DOORS
Tel: 0720978554
Email: aluminiumcapetown@gmail.com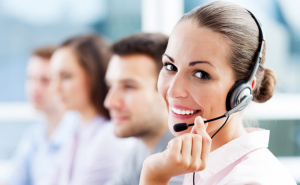 Are you looking to source aluminium products for your home renovation | new home building project | Office Renovation or Installation? Why not try our procurement service? We can help you to source the best alumunium service provider in Cape Town.
We only work with high quality service and product providers that are well established in the market place and have a reliable service record of excellence. We have established supply relationships with these companies and you can be assured of only the best service.
Our process:
1. Send us a request form with your details.
2. We will give you a call back to confirm your details.
3. We will then connect you with the best suitable company that can supply your products according to your specification.
4. They will provide you with a detailed quotation.
5. If you are happy with the quotation and specification you can accept that companies quotation and they can manufacture and complete your installation.
6. We will give you a customer service call after the installation to ensure that you were happy with the service that the specific company provided you with.
Please note that we are a procurement company that does professional introductions between clients and service providers. All claims, guarantees and business transactions are between the client and the company they appoint via quotation acceptance to complete the work and supply the products.
F.A.Q
What does this process cost?
–  Free of charge for clients

What service do you provide?
– We provide a professional introduction service between clients and contractors.
Why would I trust this process?
– Because of the large amount of successful contracts that we have put together for our clients. We bring a professional process to the building industry that protects clients and service providers.
Send us an email or complete the submission form and we can get started immediately.
Area where we have delivered quotations: Please note that we deliver quotations throughout Cape Town and the surrounding areas.
Area where we have delivered aluminium window quotations: Please note that we deliver quotations throughout Cape Town and the surrounding areas.